While more and more companies decide to produce their goods abroad, the French, on the other hand, want to consume less but better. Moreover, according to a recent survey, three-quarters of French consumers say they are willing to pay more for a French product (conducted by the IFOP).
But there is a problem… "Made In France" or "Fabriqué en France" has become a sales pitch and some companies aren't always honest with the consumer.
What is the "Made In France" origin marking?
The "Made In France" or "Fabriqué en France" marking allows you to know the origin of the product you are consuming. However, it isn't compulsory in the European Union except for certain food and agricultural products that haven't put up with any transformation.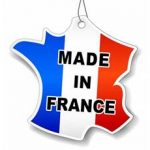 For a product to be stamped "Made In …", it must respect the non-preferential customs rules of origin (ONP). To sum up, the non-preferential origin of a product is its nationality.
The company therefore has two ways to obtain French nationality for its product :
The product is built only with French goods and has been entirely assembled in France. We can then speak of a 100% French product or "entirely obtained" (see article on the website of the Chamber of Commerce and Industry).
The product is not entirely made with French goods but with certain raw materials imported from foreign companies. Its assembly was not exclusively made in France. In this case, if the company wants the mark of origin it must carry out a specific transformation on the product that gives added value (wealth), or a change of customs code that it obtains when it transforms its product one last time in France. This is called Substantial Transformation.
And what is the difference between origin marking and labels?
The origin marking "Made In …" is issued by the customs. The labels, as for them, are obtained through private organizations: thus nothing to do with the State. They generally value the production, quality and French savoir-faire, unlike the origin marking which only values the production.
Since the labels are delivered by independent organizations, they are not subject to particular rules and are not compulsory. On the other hand, a product that has applied for the "Made In …" origin marking is subject to precise rules as explained above, but also to regular controls.
A token of quality yes, but look out for counterfeits…
Today the "Made In France" or "Fabriqué en France" is a market in its own right.
There are many websites especially dedicated to the sale of "Made In France" such as La Fabrique Hexagonale, which has very recently published on its website an article on our products, or Les Échoppes which conducted an interview with Arthur recently (to be found on our social networks).
There is also the MIFEXPO exhibition which takes place every year in Paris Porte de Versailles in November. It gathers a wide variety of Made In France products, from food to textile.
So, companies that haven't obtained the origin marking redouble their imagination to attract the consumer. For example, the French flag can be found on the back of products with no designation, or designations such as: "Assemblé en France", "Artisanat français" or "Tradition française". These terms are not marks of origin but only "advertising" on the part of the manufacturer.
At this stage you have understood that the trick to identify truly French products are the labels.
If you're not sure if the product really highlights French savoir-faire, you need to look a little more closely at its label. It should mention the "Made In France" or "Fabriqué en France" marking, and possibly be completed with the main French labels, which are :
In summary
For a company to be able to claim the "Made In France" or "Fabriqué en France" origin marking on its products, it must at least finalize its production in France. The labels therefore allow to highlight a specificity of the product that allows consumers to be more informed about its composition or its savoir-faire.
And what about Les Petits Plats d'Arthur in all this?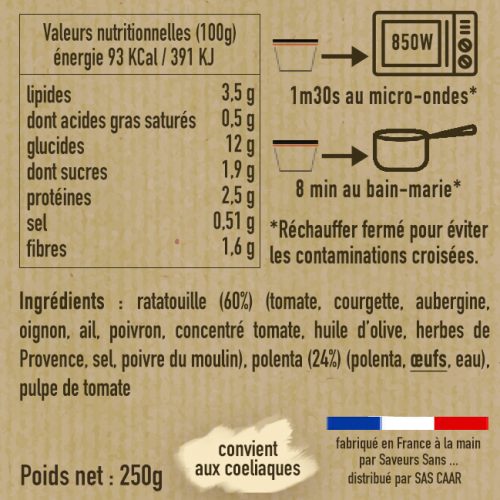 Our recipes are elaborated by Chef Christian Dubois, member of the French Culinary Academy, who develops them in his workshop in Rouen, Normandy. The jars are then produced in a French laboratory, also located in Rouen.
And to do even better in the future…
We are working to promote the short circuit including more and more producers and market gardeners near the laboratory – and therefore your plates. This is the philosophy of Les Petits Plats d'Arthur.