The medical profession is becoming increasingly aware of gluten intolerance and allergy and the celiac disease that results from it. Today, celiac disease affects 1 in 100 adults in Europe, 20% of newly diagnosed patients are over 65 years of age (Source: Doctissimo).
Les Petits Plats d'Arthur's team answers your questions in this article on celiac disease in seniors!
Celiac disease…
Celiac disease is a chronic autoimmune disease of the intestine that is difficult to diagnose because of its various effects. It is caused by the malabsorption syndrome due to intolerance to gliadin, a gluten molecule (for more explanations, see our article on gluten).
In the long run, this disease leads to lesions of the intestinal wall, digestive problems or poor assimilation of nutrients, minerals and vitamins. Signs of the disease are as diverse as diarrhea, asthenia (fatigue), character disorders, weight loss, abdominal pain, nausea and vomiting, tetany or skin pigmentation, which can delay diagnosis.
In the long term, it can be accompanied by other diseases such as diabetes, exocrine pancreatic insufficiency or lambliasis (intestinal infection), but can also lead to complications such as sterility or osteoporosis and possibly even lymphomas and certain types of cancer (Source: Doctissimo).
… among seniors
Symptoms in people over the age of 65 are quiet and are therefore often confused with common signs of aging such as joint pain.
However, this is not to be taken lightly, since in the long term the disease can lead to an increased risk of developing heart disease and/or chronic inflammation in this vulnerable population.
Moreover, malnutrition or insufficient nutritional intake are all too common problems among seniors. They affect between 2 and 30% of people over 60 years of age. The use of nutrients by the body is less good and leads, in the long term, to a weakening and weakening of the body which most of the time results in strong fatigue and a weakened and degraded immune system.
Hence the importance of early and active prevention.
Les Petits Plats d'Arthur, the solution for seniors.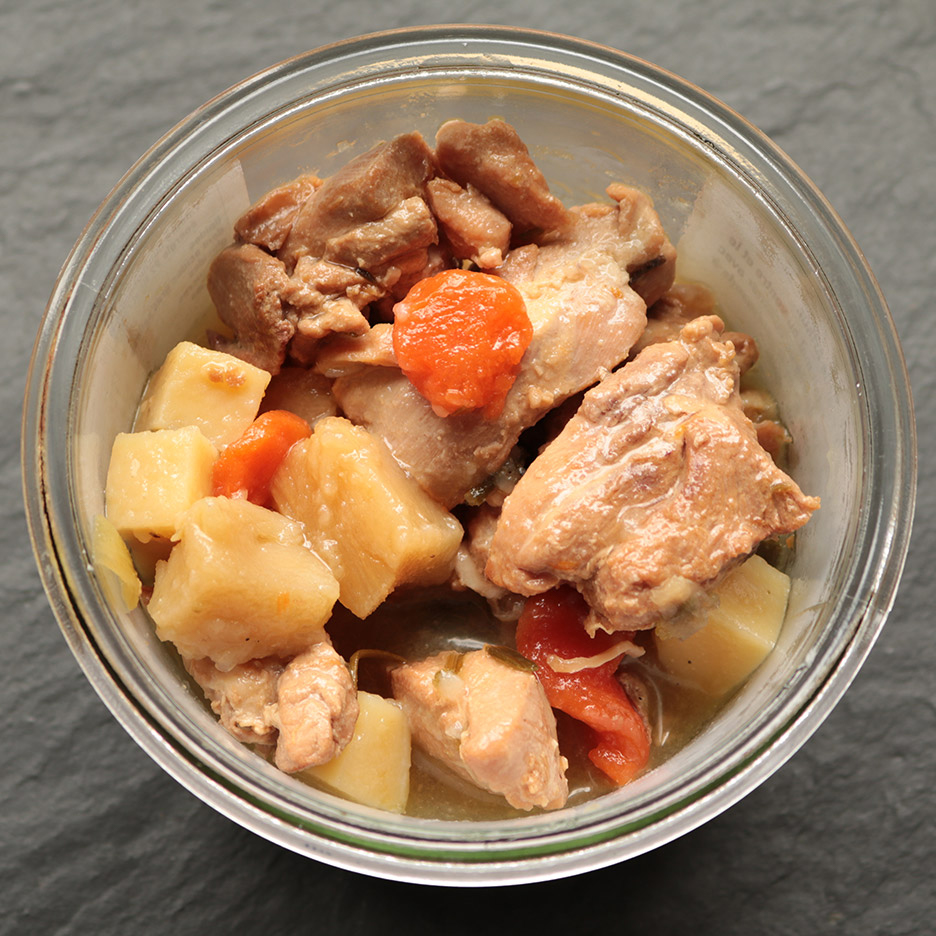 The progressive decrease in olfactory and gustatory functions as well as the loss of autonomy for shopping and meals are also important points to take into account to accompany aging. Les Petits Plats d'Arthur is therefore a convincing solution for elderly people, dependent or not.
Our dishes have been developed to preserve all the organoleptic properties of the food, even with a long conservation. This allows everyone to eat healthy and greedy, while rediscovering the pleasure of eating. Our chef, member of the French culinary academy, elaborates our recipes in this sense and makes it a point of honor.
In addition, the sterilization of our ready-prepared dishes guarantees the total absence of gluten through cross-contamination, thanks to the production in our dedicated laboratory, the only one in France in its field.
Obviously, we have taken particular care to ensure that the ideal dose of necessary nutrients is respected for each of our dishes, as evidenced by our nutriscores and Yuka notes . They are therefore to be shared by the whole family, from grandchildren to grandparents.